Texas Attorney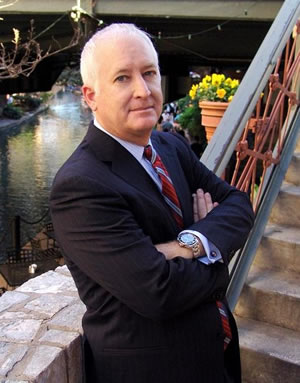 Before going into private practice, Charles Bunk was a prosecutor in Bexar County for over 13 years. As a prosecutor, he handled hundreds of criminal cases, including capital murder, aggravated sexual assault, robbery, kidnapping, intoxication manslaughter, theft and possession of controlled substances, as well as many more. He has also handled cases in other South Texas counties as a special prosecutor.
Mr. Bunk's knowledge is invaluable in his ability to vigorously defend his clients. During his years as a prosecutor for Bexar County, he was assigned to the DWI task force and served in the Family Violence section. His last six years were spent as a First Chair Felony Prosecutor assigned to various district courts, and during these years, he prosecuted multiple capital murder cases. This knowledge of the system from both the defense and prosecutorial sides gives him an in-depth understanding of the legal system, which he uses to achieve the best possible results for our clients.
Profile / Curriculum
Charles Bunk is a former State prosecutor in both Fort Bend and Bexar Counties with over 13 years experience as a prosecutor from 1995 to 2008. He has also been appointed as a special prosecutor in the156th Judicial District of Texas. He was admitted to the Texas Bar in 1995. He is licensed to practice in the U.S. District Court's Southern and Western Districts of Texas and the Texas Supreme Court.
Mr. Bunk has lectured at many courses throughout Texas in the fields of criminal law and crimes against children. These include: the Texas District and County Attorney's Prosecutor Trial Skills Course, the Bexar County Children's Advocacy Center's conference on Child Abuse, Healthy Families San Antonio training on reporting child abuse, the University of Texas Health Science Center at San Antonio "Pediatrics for the Practitioner" teaching conference, Children's Advocacy Center of Laredo-Webb County's conference on preventing child abuse,… as well as conducting training for the San Antonio Police academy and continuing education for San Antonio Police Department detectives. In addition to that extensive list of teaching credentials, Mr. Bunk has been recognized by Scene in SA Monthly magazine as one of San Antonio's Best Lawyers.
Areas of Practice
Criminal Law - Federal (White Collar Crime)
State Criminal Law Defense
Federal Criminal Law Defense
Bar Admissions
Texas, 1995
U.S. District Court Southern District of Texas
U.S. District Court Western District of Texas
Supreme Court of Texas
Education
St. Mary's University School of Law, San Antonio, Texas
Baylor University
Bachelor of Science
Honors and Awards
San Antonio's Best Lawyers, SA Monthly Magazine
Past Employment Positions
156th Judicial District of Texas, Special Prosecutor
Fort Bend and Bexar Counties, Prosecutor, 1995 - 2008
Special Prosecutor, Bexar County, 2012-2019